Cheese and wine is a match made in foodie heaven, so hosting your own cheese and wine party is the perfect excuse to share some memories over a few glasses of award-winning English wine. But with such a wide range of both, how do you know which wine compliments that classic rich cheddar you love, and which pairs perfectly with your favourite creamy brie?
Well we happen to know a thing or two about wine and food pairings. So we've created the ultimate guide to hosting your very own cheese and wine evening with everything you'll need! Whether you are looking for a cosy night in with your loved one or a sophisticated soirée with friends, our guide will help you find the perfect wine, cracker and chutney pairings for your favourite cheeses, and guide you through how to host your tasting.
Explore our Cheese and Wine Evening Collection to find the perfect wine and cheese pairings. From our delicate Lychgate Rosé paired with Sister Sarah or our fresh Pinot Gris with English Farmhouse Cheddar. We've also got delicious crackers, chutneys and fruit purées for the perfect accompaniments.
Download our guide below to start planning an unforgettable evening.
A few of our favourite cheese and wine pairings
Winemaker's Edition
The light elegance of our Winemaker's Edition pairs perfectly with less richly flavoured foods like creamy brie such as our Sussex Brie. We recommend combining this with a savoury crispbread and a fruity but tangy chutney for the perfect pairing.
Cuvée Rosé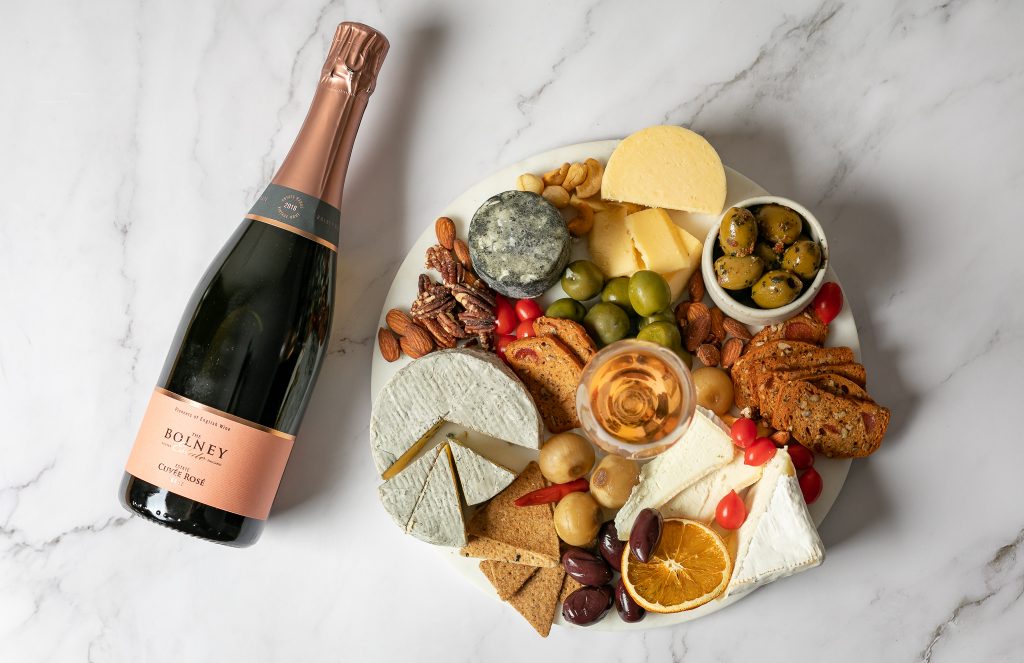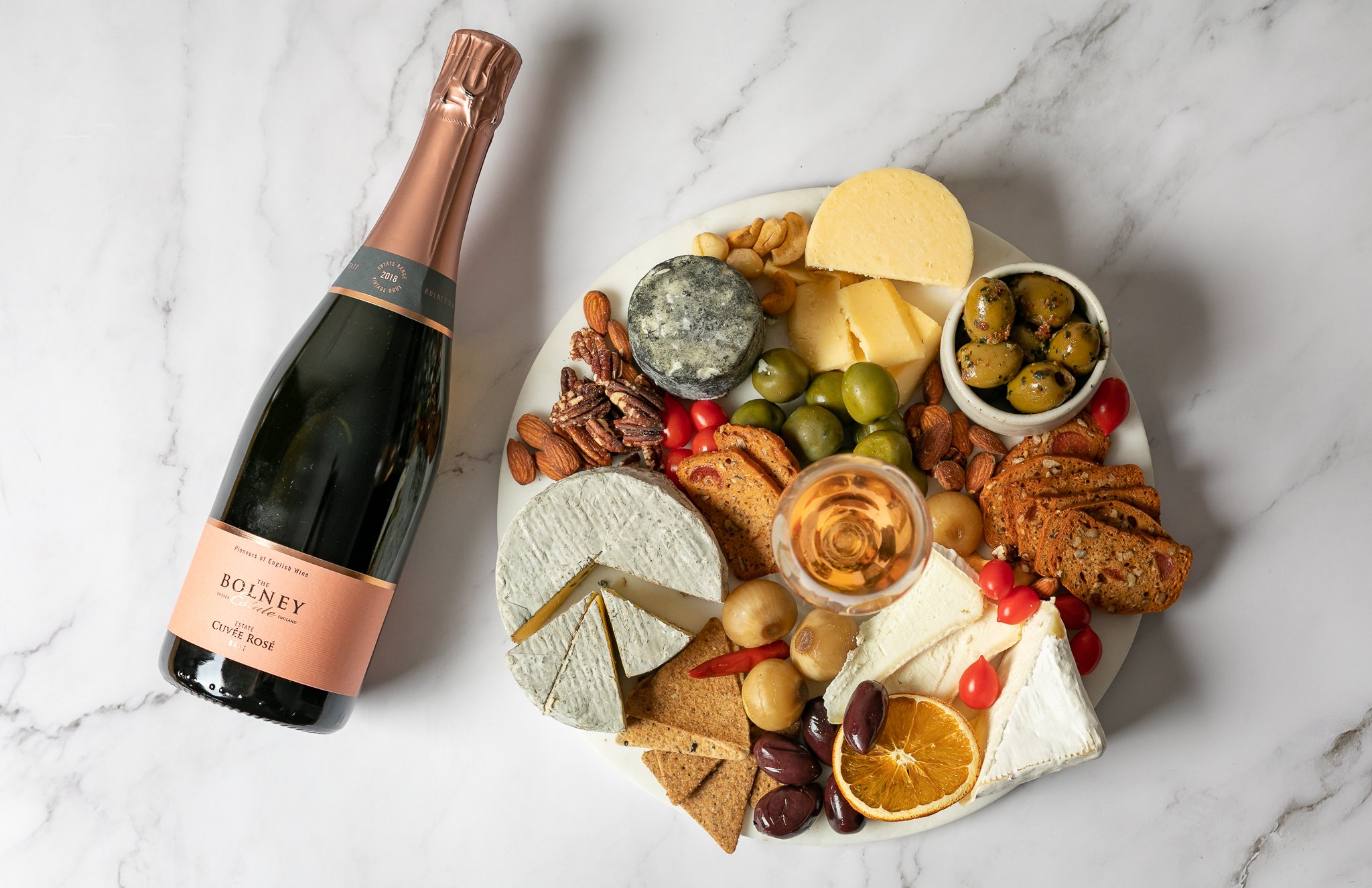 The balanced, fresh acidity of our Cuvée Rosé cuts through fatty foods beautifully. The fruit and brioche notes make this wine the perfect pairing for rich cheddar. Combine with a savoury crispbread with subtle flavours and a fruity chutney.
Lychgate Rosé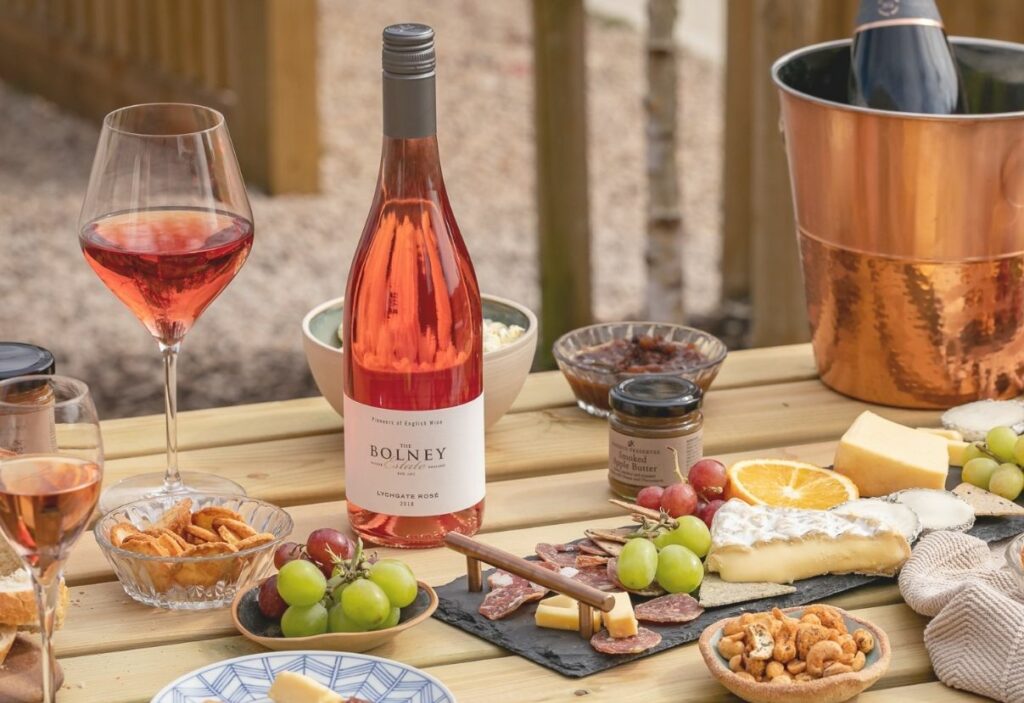 Goats cheese, such as our Sister Sarah, pairs perfectly with our delicate and fresh Lychgate Rosé. Notes of red fruit lead to a refreshing palate with undertones of vanilla, which is a great match with the light goats cheese.