August has been another busy month at Bolney, and thanks to the fantastic work from our team the vines are thriving, and the grapes are growing, which is always welcome news.
The high-pitched call of the green woodpecker has filled the tranquil Estate, as final preparations are made for Harvest. We are hoping for a warm and sunny September, we are sure you are too, to give the grapes a final push.
Earlier this month, Bolney staff members from all departments, pitched in to help with vine tucking. Vine tucking enables the sun to focus all its energy onto our grapes, encouraging upward growth and maximising light and fresh air, as well as making them look neat and tidy.
Our vineyard team has also been trimming and stripping the leaves in the fruiting zone, with dragonflies and butterflies guiding them down the vines as they work. With some of the trimming done by hand, our team are carefully snipping away the small leaves around the fruit to allow airflow and release humidity.
Our Rondo and Pinot Noir grapes are going through véraison, a very important part of the growth cycle which marks the beginning of the ripening phase.
During véraison the natural acidity of the berries will decrease, and the organic sugars will increase to cause the change beneath the skin.
This is also when the flavours and aromas start to come through too. Our Chardonnay will start to change colour too, taking a little longer to ripen but these grapes are certainly worth the wait.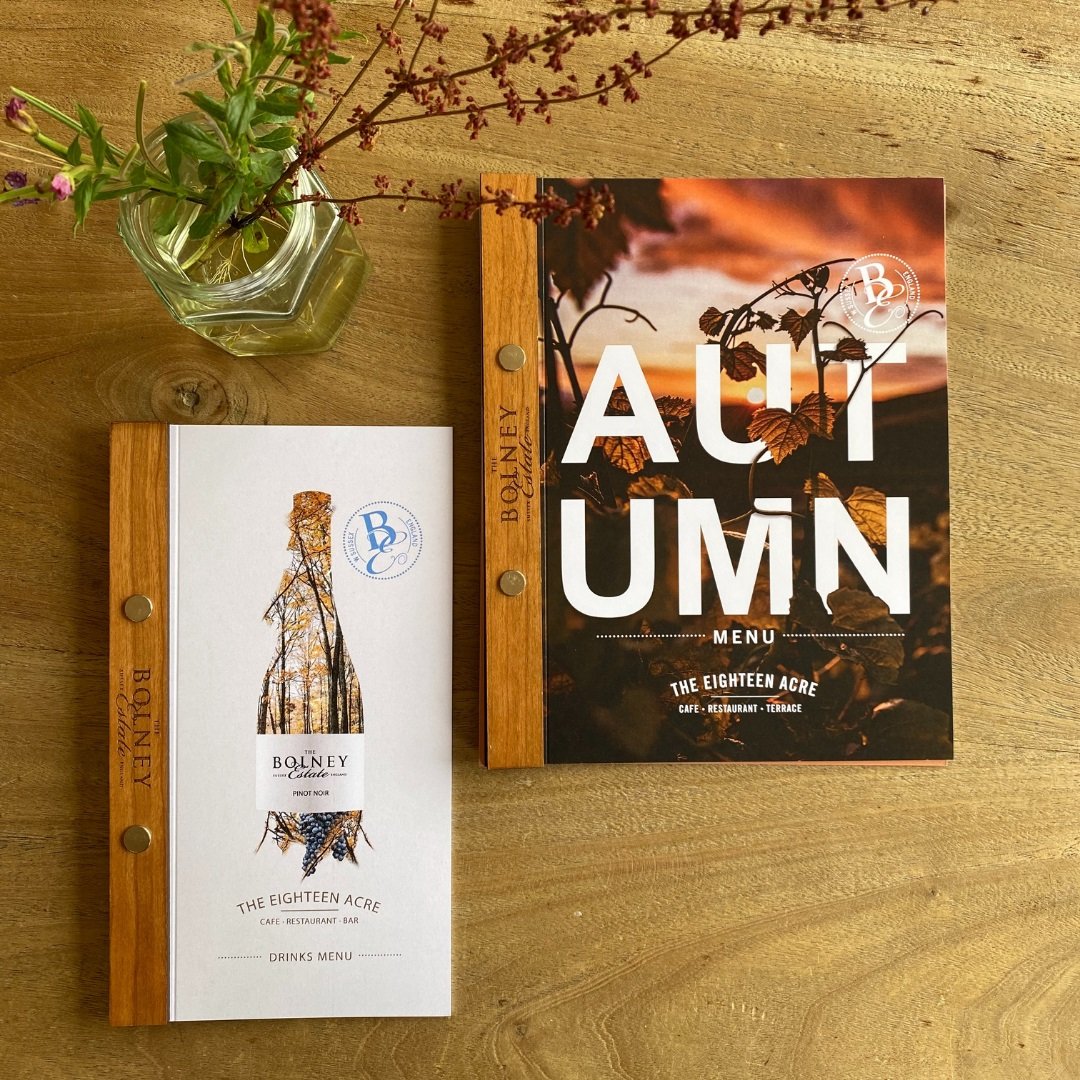 While we might be well known for our grapes, we're certainly not short of other natural ingredients, with blackberries, elderberries, sloes and nettles growing on the Estate.
These foraging opportunities have allowed our chefs to be truly creative with our autumn menu, which is now being served in our Eighteen Acre café. Why not book a table to experience a taste of rural Sussex?
Book your table