Clear blue skies, winter sunshine and glistening frost decorating the vines, visiting our Estate in the winter is just as breathtaking as it is in the summer.
Although the leaves have fallen from the vines, January has been a busy month for our vineyard team as they begin to prune ready for the growing season.
Pruning is essential to maintain vine form and shape before the grapes start to grow. The process helps to control the number of shoots and quantity of bunches, so that our team can manage the quality of the grapes throughout the seasons.
"Correct winter pruning ensures the vines are in a balanced condition for both this year and next, while allowing them to produce the highest quality grapes that go into our award-winning wines." Said Sean Anderson, our Vineyard Manager.
Pruning also helps our team to plot the location of the shoots along the fruiting wire. Good spacing, airflow and sunlight all contribute to fantastic grapes, which is just what we want for our next harvest!
Our vineyard team were excited to welcome Marco Simonit back to the vines. Marco studied the vines with Sean, Mark and David to discuss the best pruning methods for our vineyard.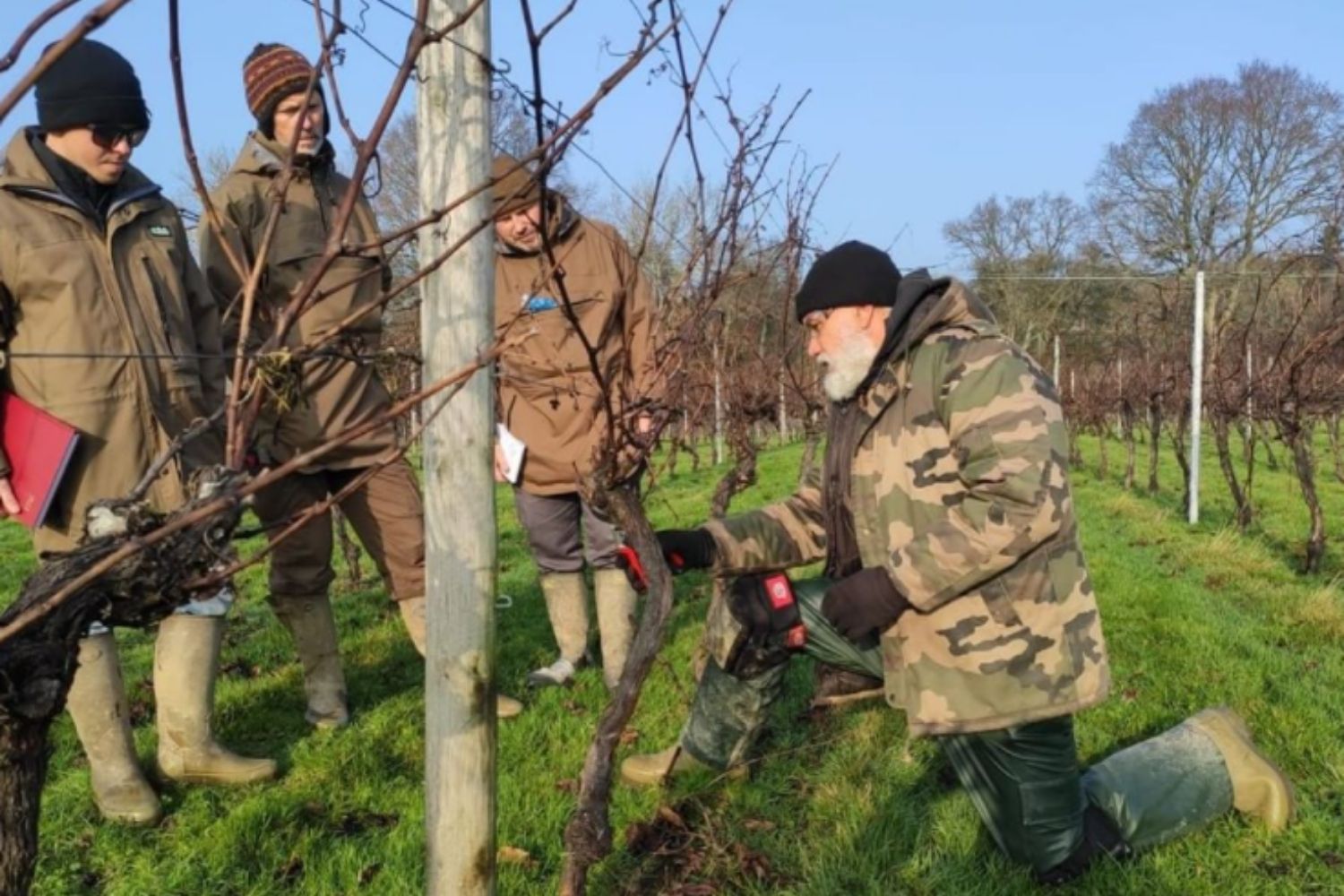 Visiting Bolney in winter
Discover the journey of our vines and go behind the scenes of where our award-winning wine is made when you join us on a vineyard tour and tasting from February.
We are blessed with miles of lush countryside that surrounds our estate, with many walking routes and picturesque scenes. So, if you'd rather explore beyond the vines, lace up your walking boots, dig out your map and discover the hidden secrets of Sussex followed by a trip to Bolney for a refuelling lunch or glass of wine at the Eighteen Acre.